Current Issue
Read about the robust leadership-development opportunities for current students, the entrepreneurial success stories of alumni, and
get to know President-Elect Alison Byerly in the
spring 2013 edition
.

Compass
First-person stories by alumni about Lafayette experiences that
launched their lives.
[more]
Lafayette Today
Each issue features a round-up of campus
news and events.
[more]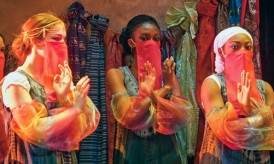 Class Notes
Read the latest news about classmates at community.lafyette.edu and send contributions to your correspondents.
Looking Back
Explore special events and people
from the more than 180 years of
the College's history.


Subscribe to e-newsletters