Current Issue
The fall 2014 issue captures the excitement of Lafayette's victory over Lehigh at Yankee Stadium and the public launch of the $400 million Live Connected, Lead Change campaign. Also featured are stories about cross-disciplinary thinking and the merger of in-class and out-of-class learning.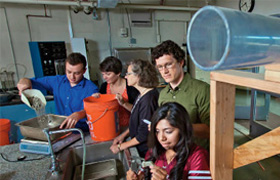 Compass
First-person stories by alumni about Lafayette experiences that launched their lives. Add your story.
[more]
Gazette
Each issue features a round-up of campus
news and events.
[more]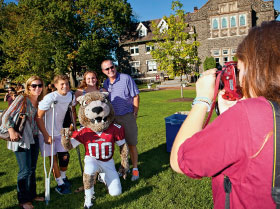 Looking Back
Explore special events and people
from the more than 180 years of
the College's history.


Subscribe to e-newsletters