About the gift
The Bergh Family Fellows program is expected to support at least 1,000 students over 5 years.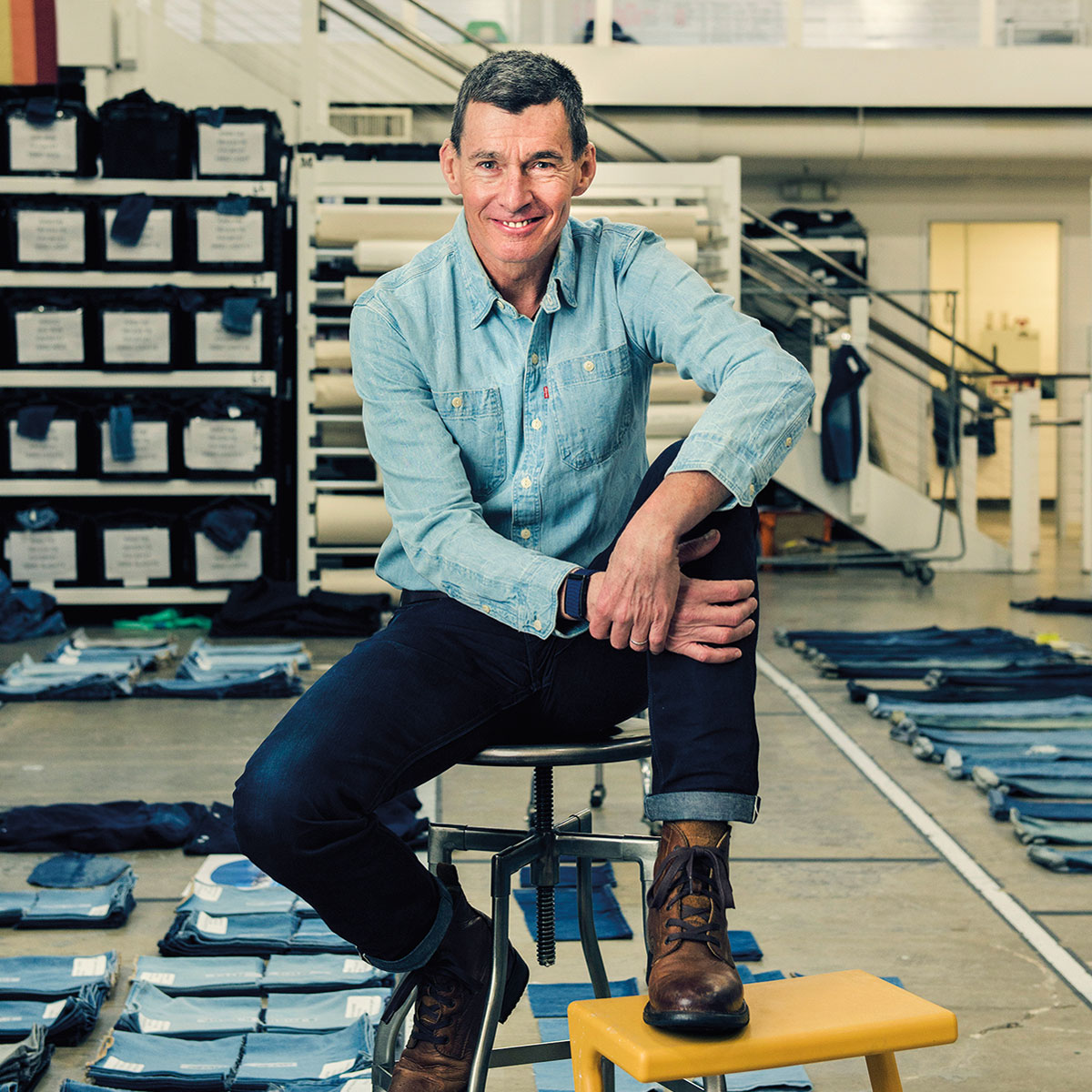 When Chip Bergh '79 H'22 and his wife, Juliet, contributed an unprecedented $5.25 million gift to Lafayette last fall to support internships, global engagement, and research experiences, they envisioned at least 1,000 students benefiting over five years, through the College's bicentennial celebration in 2026.
Bergh, who is president and CEO of Levi Strauss & Co., studied international affairs at Lafayette. In his 2022 commencement speech to the College, he advised on the importance of learning by doing. "While you only have one life, within that one life you'll have the opportunity to live many lives," he said. "Your first job won't be your last job. Your first career won't be your last career."
Those words resonate with students: In 2022, 84% of seniors surveyed held internships in college. Also, at least half of undergrads participate in student-faculty research. "Students who engage in mentored research projects see longer-term benefits in terms of their academic performance and careers," says Provost John Meier.
Unfortunately, financial roadblocks often stand in the way of what can be life-changing opportunities. Students without the resources to sustain associated travel costs, plus housing and living expenses, can't pursue or finish these experiences—something Rochelle Keesler, director of Study Abroad, says is heartbreaking. "The Bergh gift closes the gap and has been really rewarding and fulfilling," she says, "because these students have been fully supported."
Experiences like these can lead to promising futures. "This transformative gift," explains Mike Summers, associate vice president of Gateway Career Center, "removes barriers and makes students much more apt to land a successful career after they leave Lafayette."
This summer alone, the Bergh Family Fellows program enabled Gateway Career Center to award nearly 30 students with funding. While some students hopped on far-flung flights to practice a new language, others were able to stay in Pennsylvania and continue doing their work with professors, uninterrupted, and without having to face the predicament of also finding a part-time job. And when the experiences end, students bring new competencies back to campus and inspire new ideas and discussions in the classroom.
But the benefits of experiential learning go well beyond building resumes and enhancing campus curricula. Their work has been a catalyst for broader change, whether that's evaluating the evolutionary behavior of bacterial infections or understanding the political relationship between the U.S. and China. As President Hurd reflected upon the early success of the program, "there is a ripple effect from the Bergh family's generosity that can affect industries, policymakers, and scholarship around the globe even as it inspires other alumni to invest in this powerful way in our students."