Learning by growing
LaFarm gets a greenhouse, and it's a hub of activity for the College and community.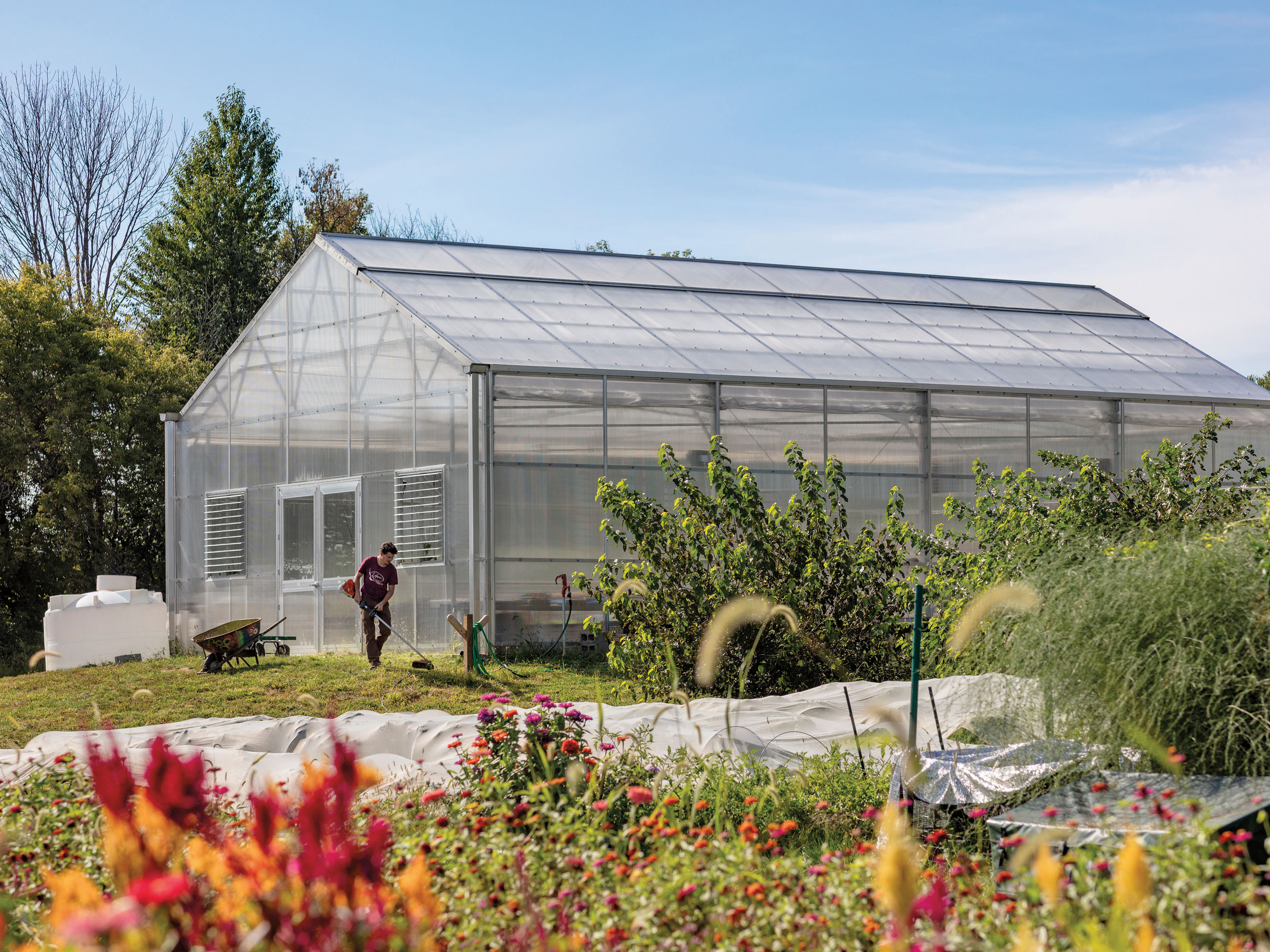 Lafayette's new 30-by-48-foot greenhouse at LaFarm doesn't just provide a jump-start for the growing season. Housed on Lafayette's 3-acre farm at the Metzgar campus, the greenhouse doubles as a classroom, research facility, and community space. "It's a game-changer," says Josh Parr, manager of food and farm.
The greenhouse, built with support from the Lafayette community and Heidi Ludwick Hanson '91 and Daniel Hanson, debuted in early 2022. During the spring semester, the greenhouse hosted 12 different classes—providing space for students to put studies into practice and gain hands-on experience. Civil engineering students, for example, studied water issues and performed a soil slake test. And, in March, Lafayette offered space within the greenhouse to the USDA to study spotted lanternflies.
Parr, who works with Dining Services to develop a crop plan, previously relied on a small greenhouse at Kunkel Hall but grappled with shade, ventilation, and transportation issues. LaFarm's new greenhouse has improved the quality of seedlings, which means healthier plants and higher production.
Higher yields led to increased donations to local food banks and nonprofits, strengthening the College's bond with the Easton community. Of the 12,000 pounds of produce grown in 2022, one-third was donated to community organizations, another third used in dining halls, and the remaining sold via LaFarmstand, the College's weekly market.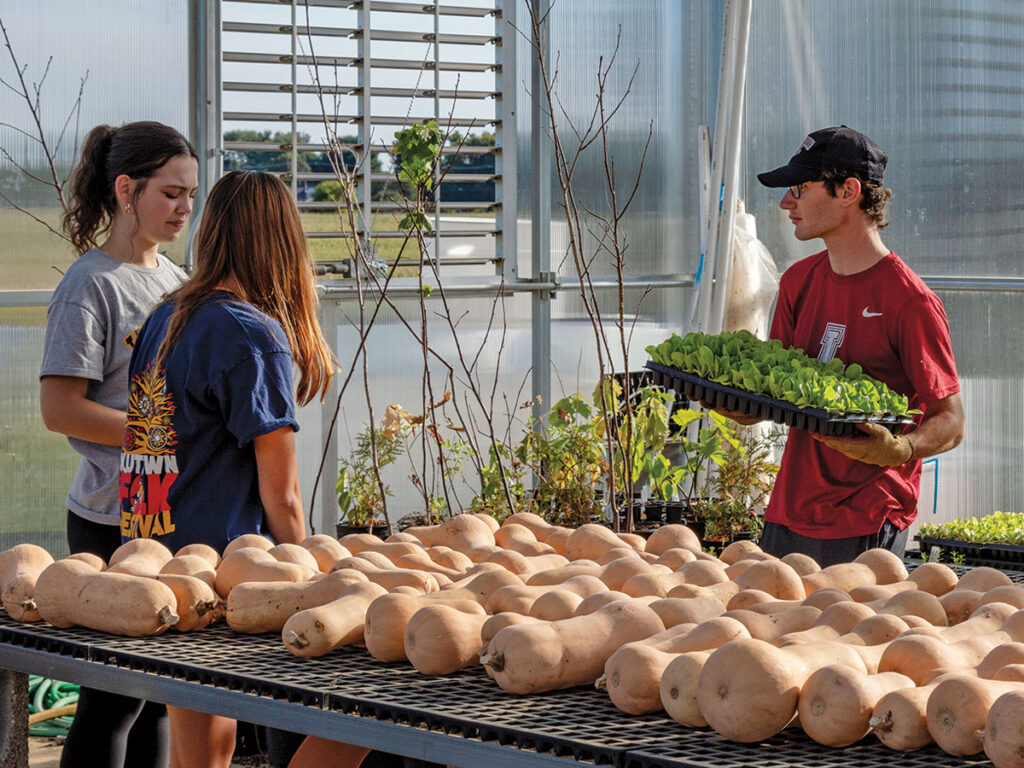 Student-grown butternut squash, romaine lettuce, sweet potatoes, carrots, cabbage, beets, leeks, chard, eggplant, and tomatoes are featured in campus dining menus and in to-go items at Simon's Market.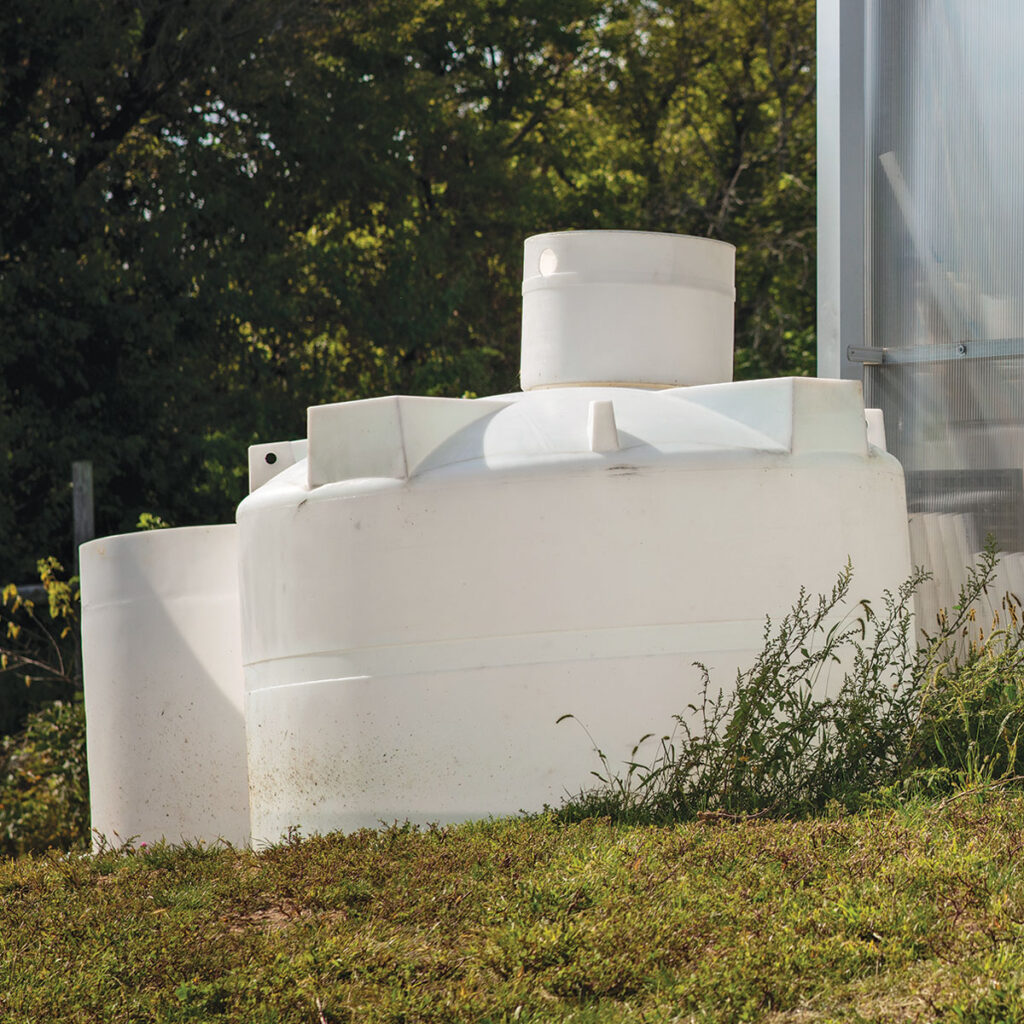 Mechanical engineering students designed this 750-gallon rainwater catchment system to store water for the veggie wash station. Rainwater is collected from the roof and mixed with a vinegar-like solution to organically clean the produce.