How to elevate your writing
Want to be heard through the written word? Author, publisher, and wordsmith extraordinaire Kameisha Hodge '11 will help you find your voice as a writer—and take it to the next level.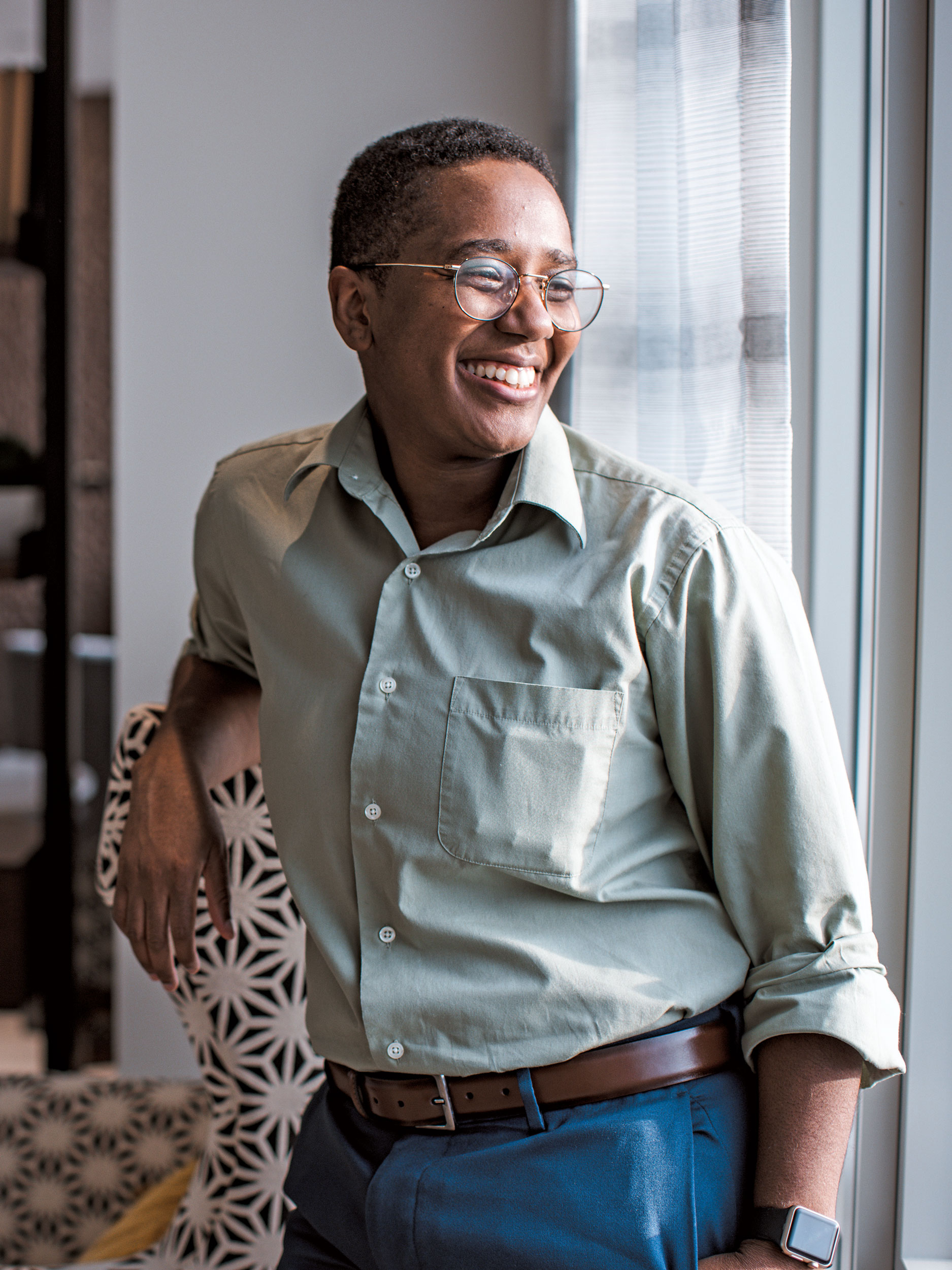 When she founded Sovereign Noir Publications in 2019, Kameisha Hodge '11 set out on a mission: to champion Black women writers. Today, as the company's CEO, she brings to the forefront the words of Black authors across age brackets—from seasoned novelists to poets as young as 13—shedding light on issues that are typically muted in mainstream culture, like mental illness or domestic violence. "Some days it's difficult; others it's rewarding," Hodge says. "But I feel the responsibility to make sure those stories are told and shared with as many people as possible."
Since she self-published her first poetry collection while studying at Lafayette, Hodge has led an illustrious career as a poet, author, and spoken-word artist. Having earned Hodge the honor of No. 1 bestselling author on Amazon and accolades like Poetry Book of the Year from Rainbow Rendezvous, her award-winning work is a testament to the fact that she's mastered the art of carving out her own voice—a practice she says is invaluable for every writer.
"Once a writer realizes they have something to say, they have an obligation to say it in a way that best represents them," Hodge says. "Our lived experiences, the way we understand and navigate the world, how we think and feel, the way we interact—all of those things combined create our voice. And finding it is the most beneficial thing you can do not just for your readers, but for yourself."
Here, Hodge shares the tried-and-true methods she uses to help writers not only nail down their voice, but also amplify it for maximum audience impact.
Get inspired
Pick a few of your favorite writers and do a deep-dive study of their lives, careers, writing styles, and works. Pay particular attention to the choices they make when it comes to grammar and syntax, and to the way they present themselves at interviews. "Ask yourself, how does their writing embody them? Take notes and, I would dare say, try to emulate them," Hodge says. "Not in the sense of mimicking their voice—but think about your lived experiences and use those authors as examples of how to speak your truth in the best way you can."
Use it or lose it
"Practice makes performance" is a mantra Hodge learned as a member of Lafayette's Precision Step Team—and one she holds fast to as a writer. "Writing is a skill that, if you don't use it, you lose it," Hodge says. "You have to immerse yourself in it, whether that's writing a certain number of times a week, creating assignments for yourself, or submitting to writing contests. The more varied the content you write, the more successful you'll be at finding your style."
Be real
A writer's voice is a reflection of their true inner self, Hodge explains, and being comfortable with showing up authentically in your writing is key to reaching your audience. "My voice has significantly changed since my youth," she says. "When I was younger, I was bold and straightforward when I was writing about political topics I wanted to change, and my personal writing was more vulnerable and delicate. Now, all of my writing is essentially the same. I've realized I don't have to code switch when I'm writing for an academic journal or NPR. My voice is more consistent, because if I can't be who I am 100 percent of the time, then I don't need to be there."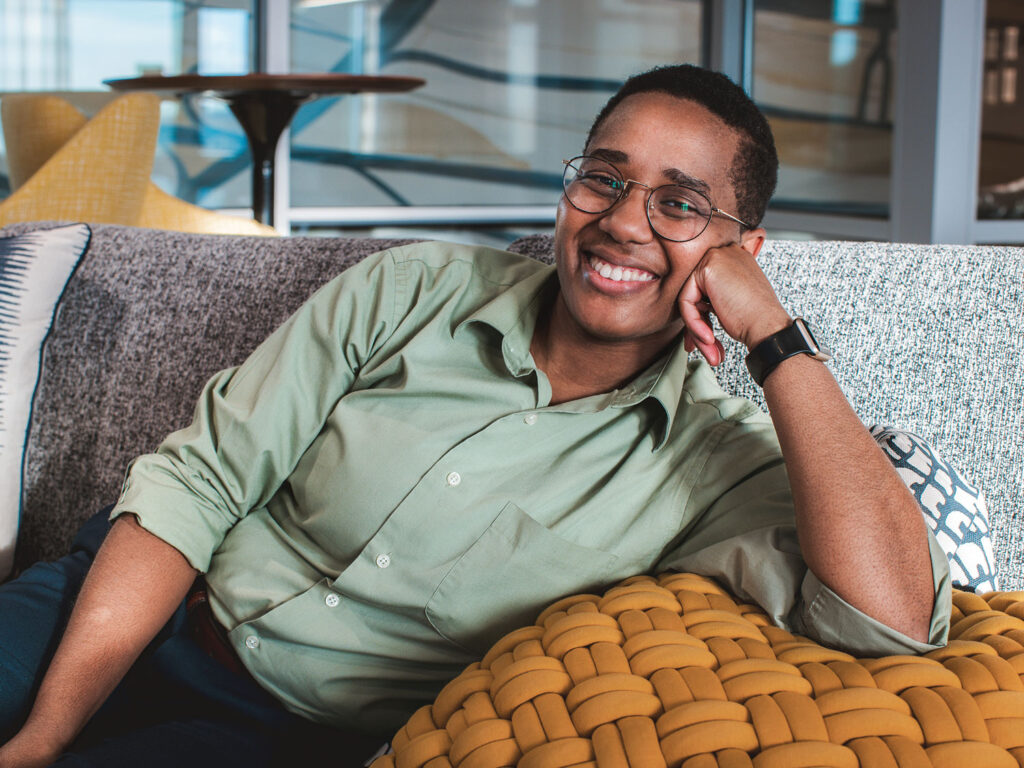 "Once a writer realizes they have something to say, they have an obligation to say it in the best way that represents them."
Professional development matters
Even for those who have mastered their tone, no writer is beyond growing and improving their craft. "You cannot grow in a silo," Hodge says. "Go to conferences, conventions, writing retreats, workshops. Attend networking, media, and entertainment events. Subscribe to Writer's Digest. Those experiences are what's going to help you improve, and how you're going to build connections with peers who can provide you with constructive feedback."
Don't rush the process
Hodge likes to remind all her authors that the writing process is not going to be fun 100 percent of the time. It's essential to find the why behind your writing and cling to it during challenging times. "Finding your voice is going to take literal years," Hodge says. "It's not going to happen overnight, and there will be times when you feel like giving up. It's an ugly, taxing, terrible, beautiful, rewarding storm of a process. But there will be a rainbow at the end. Because once you find it, my God, it's going to be such a powerful thing—not only for you, but for the people you speak up on behalf of, for the people whose voices you amplify, for the lives you change using the words that you finally have the voice for."