New tech on campus
Two state-of-the-art technologies were incorporated in common areas this semester.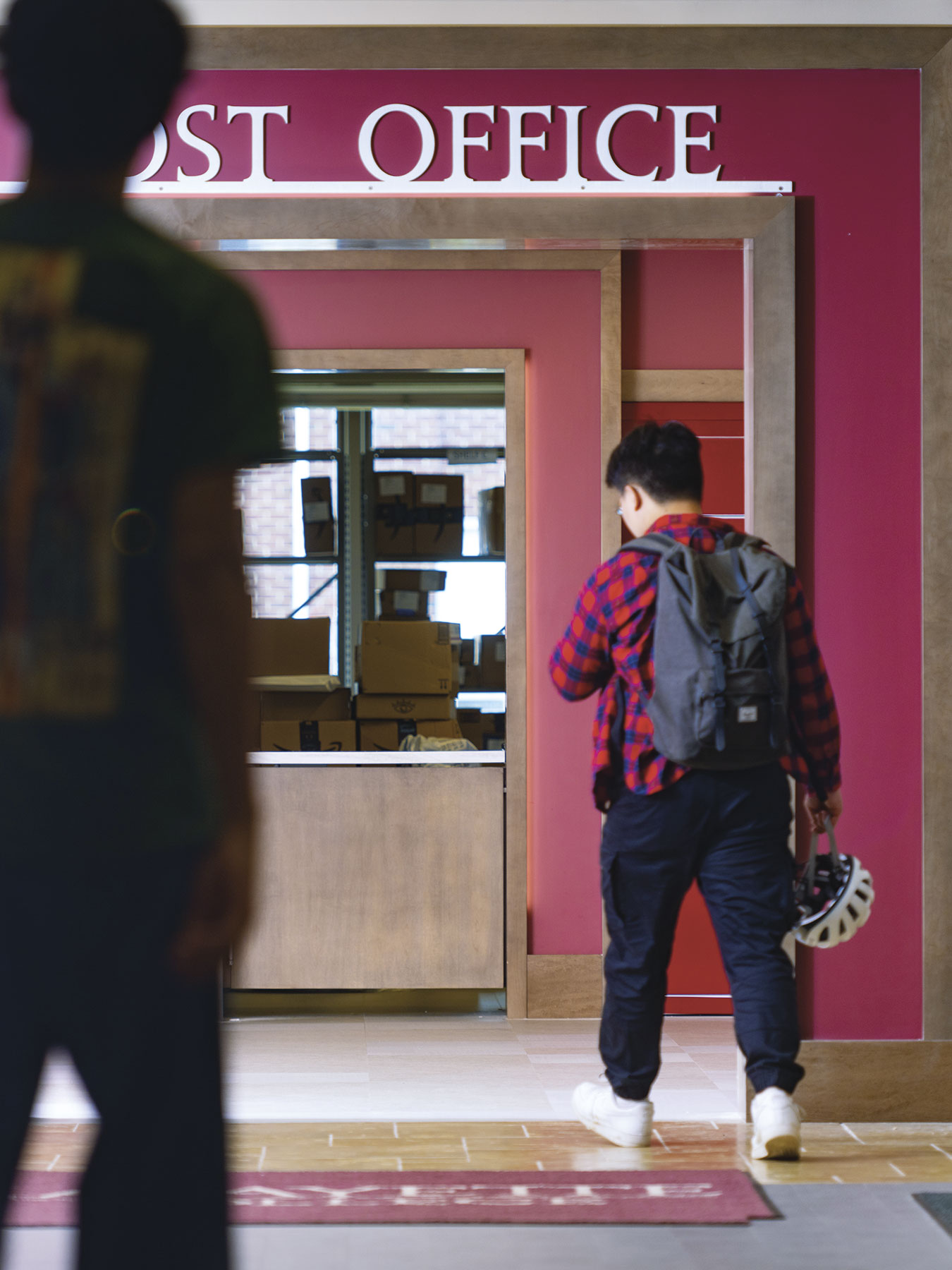 The College Post Office, in the basement of Farinon, got a makeover over the summer, including replacing the mailboxes with technology-enabled lockers. Now, students who are picking up a special delivery just have to scan their QR code at the kiosk inside the post office. The order is then recognized and—voilà—one of the lockers automatically pops open for the student to fetch the package. (This is not unlike the Amazon locker technology available at stores like Whole Foods.) As for those students who still receive letters? Well, they just show their ID to the post office clerk, who retrieves it from the back.
Simon's Market, located in Kamine Hall and open nearly 24/7, now utilizes Amazon's Just Walk Out technology where hungry students do just that—grab their groceries and exit without ever having to wait in line. Here's how it works: Customers scan their mobile app or credit card upon entering the store and then go shopping. Through artificial intelligence, weight sensors on shelves, and object recognition software (think: a bag of chips), the technology identifies what the shopper has selected and charges the account accordingly. Lafayette is the first school in the Lehigh Valley to offer this checkout-free service.