En plein air
Jim Toia, Lafayette's director of community-based teaching, steps outside with students to sketch an abstract sculpture on campus called Transcendence.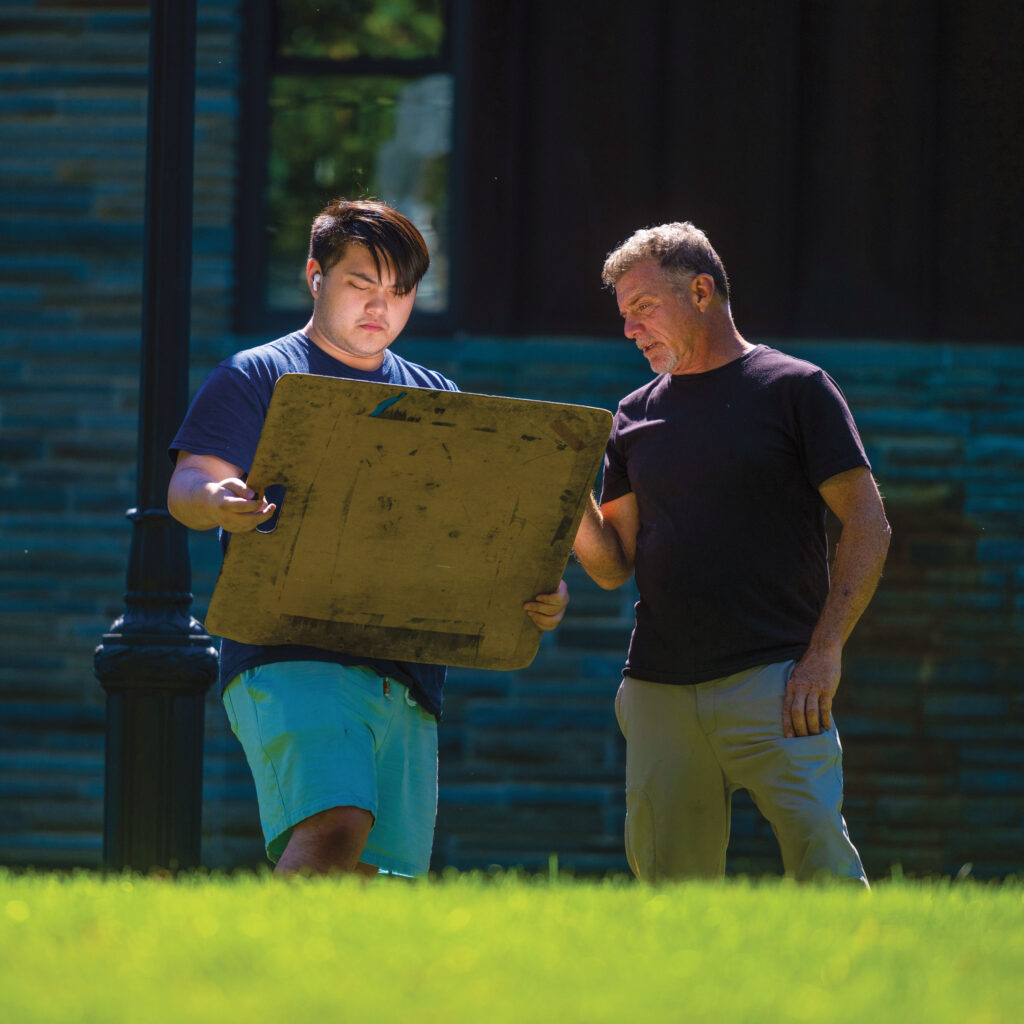 As an artist, Lafayette's director of community-based teaching Jim Toia often captures actions that occur in nature and transforms them into drawings, sculptures, and installations. And, as the executive director of the Karl Stirner Arts Trail—a 2.5-mile trail decorated with art installations and murals—he continues to help people experience the convergence of art and nature.
This semester, on a warm mid-September day, Toia stepped outside with his drawing class and took to the campus landscape for inspiration. Students gathered around Transcendence, the brushed stainless-steel statue created by Melvin Edwards, which stands 16 feet tall near Skillman Library. Transcendence, which was installed Sept. 11, 2008, honors David Kearney McDonogh 1844, the College's first African American graduate. McDonogh, who was born into slavery, later became a physician in the New York City area. With the help of oversized sketch boards, students used charcoal to interpret, and illustrate, the abstract and symbolic work of art.