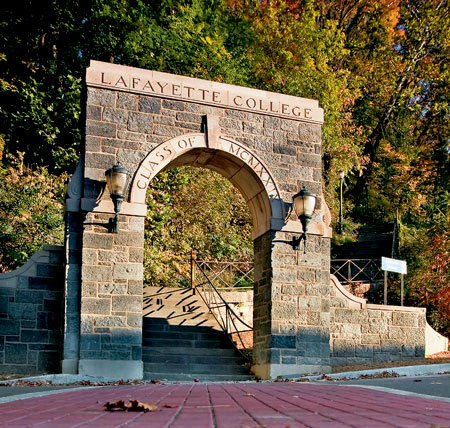 LAFAYETTE'S ranking as one of the best undergraduate colleges in the nation is due in large part to the steadfast commitment of alumni. In 2010-11, donor participation rose from 34% to 37% showing that even during difficult economic times, Lafayette remains a priority. During the 2011-12 fiscal year, 38% of alumni made gifts to the College totaling $15,332,320. This represents more than 8,500 alumni donors, all of whom are named on the following pages, in order of class year, as an expression of our appreciation for their generosity.
Although the following list only includes alumni donors, the College's community of support is far greater. Complete listings of alumni, parents, friends, faculty, and staff who give to Lafayette as volunteers and donors appear in the "2011-2012 Summary of Giving & Volunteer Participation" at http://summaryofgiving.lafayette.edu. The list includes all contributions between July 1, 2011, and June 30, 2012.
Every effort has been made to ensure this list is accurate. If a name has been omitted or misspelled, we sincerely apologize. Please send corrections to fund@lafayette.edu or call (610) 330-5034.