Among the significant steps Lafayette has taken to address the needs of 21st-century undergraduates are the adoption of a revised Common Course of Study, the development of a range of interdisciplinary programs, and initiatives to meet the evolving needs of engineering students.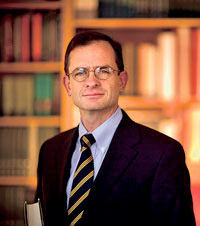 The revised CCS, which took effect this fall for members of the Class of 2016, changes the focus of Lafayette's general education requirements to meeting core learning outcomes for students instead of exposing them to a wide variety of subjects. Its adoption reflects leadership, vision, and collegiality.
Lafayette now offers students more than two dozen majors and minors in interdisciplinary areas, many of which have been developed in the last seven years. Seven new faculty members have been hired in interdisciplinary positions. This progress results from changes in hiring and tenure policies that were made after thoughtful deliberation to encourage and support faculty in efforts to offer students interdisciplinary learning experiences. As Professor Mary Armstrong puts it, "A lot of institutions merely wish for interdisciplinary teaching and learning. Lafayette has worked to achieve this, investing real time, commitment, and resources."
Efforts to build on Lafayette's strengths in engineering include integrating engineering and the liberal arts programs through multidisciplinary curricular initiatives and adding curricular flexibility to allow engineering students to explore other fields, within and outside of engineering. Why? Because, as Scott Hummel, Interim Jeffers Director of the Engineering Division says, "Employers want students who can innovate and lead," hence it is increasingly important for students to develop—along with superb technical skills—a deep understanding and appreciation of the scientific, social, artistic, and humanistic aspects of engineering and the world in which they live.
All of these initiatives, which build upon Lafayette's most distinctive features, result from careful thinking about how to create educational value, in the broadest sense, and how to convey that value to undergraduates in fresh and relevant ways. I hope you will enjoy learning more about them and other topics in this issue.