Making a mark
From conducting cancer experiments in San Diego to studying languages in West Africa—internship, research, and study abroad opportunities around the world are expanding how and where our students learn. Their work also has far-reaching impact.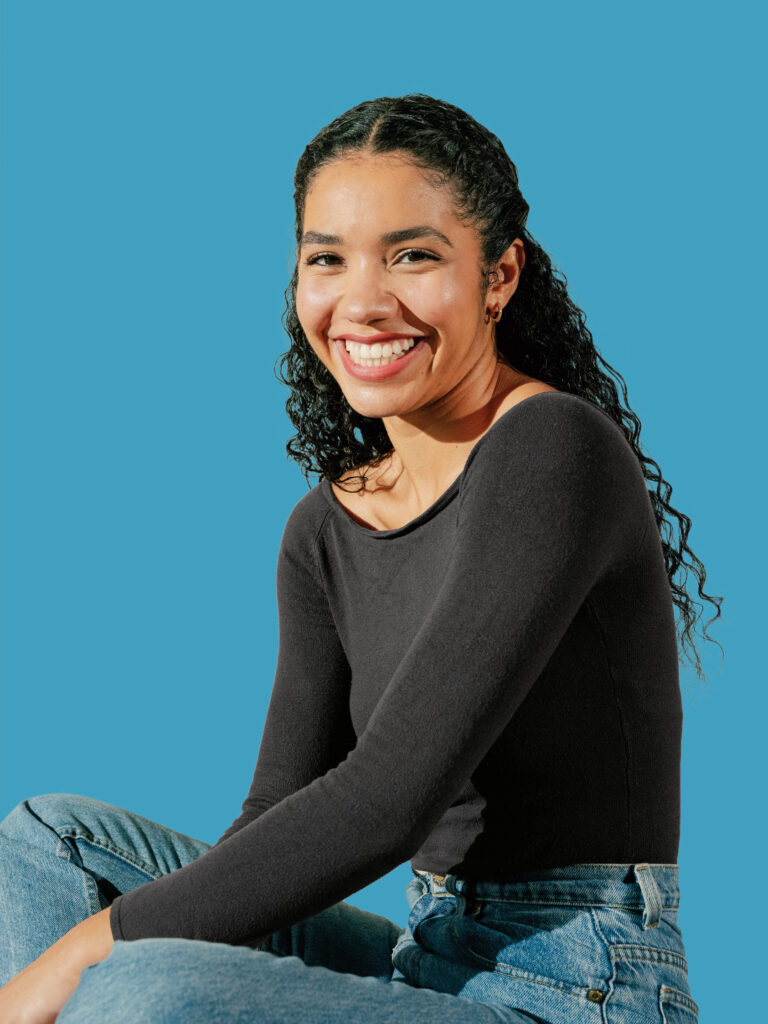 Immersion in African culture
ELINE PELLICANO '24
International Affairs
Eline Pellicano '24, an international affairs major, had been dreaming about a trip to Senegal since she was 6 years old. Not only does she have family friends from the West African country, but she grew up listening to her father tell stories of his many visits there. And, in high school, she volunteered with an organization that helped young women from Senegal and Mali, which further increased her desire to travel. In January 2023, supported by the Bergh Family Fellows program, she finally went to Africa. (Read about the gift from Chip Bergh '79 H'22.) "The Bergh gift allowed me to expand my horizons as a student and as a human being," Pellicano says.
During her time in Senegal, Pellicano became immersed in the culture; her group was led by Wendy Wilson-Fall, professor and program chair of Africana studies, and Rachel Goshgarian, associate professor and assistant head of history. The students participated in daily language lessons to learn the native language (Wolof), traveled to historic sites, and participated in discussions with Senegalese university students and professors.
"While we are here, we have campus support, guidance, and the presence of people we know," Pellicano says. "All of that support is so integral to a college study abroad experience." Rochelle Keesler, director of Study Abroad, adds that the Bergh program has expanded access to Lafayette's interim program for those who weren't able to study abroad. "There's nothing like going to another country and being fully immersed," Keesler says. "I think we'll see a lot more students registering for the next interim program."
---
Coding for a cause
Armaghan Ejaz '25
Computer Science, Economics
Thanks to Bergh funding, associate professor of economics Christopher Ruebeck was able to move forward on three different projects this summer, collaborating with nine students and faculty colleagues. "We are looking at questions of environmental resilience in linked natural and social systems," says Ruebeck, explaining that it's a two-year program that they are hoping to extend further through future National Science Foundation support. "That's another way in which the Bergh family's initiative is leading to opportunities—potential future external funding for additional faculty-student collaboration."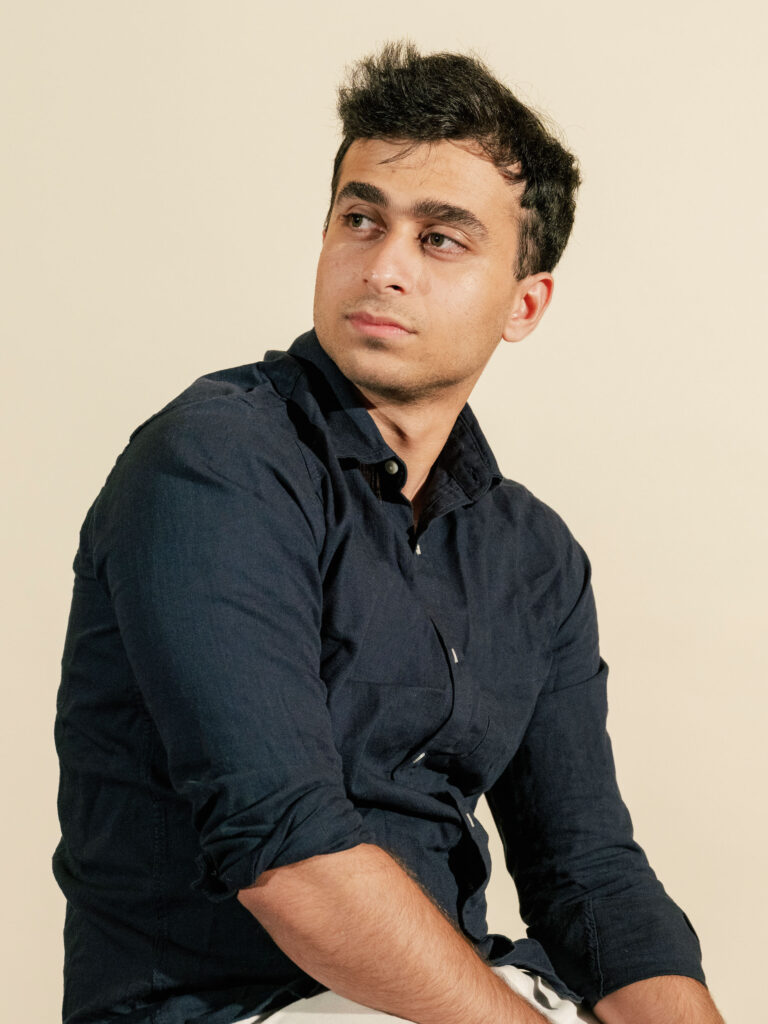 "It taught me how to use my knowledge and skills in programming to investigate real-world cases."
As a summer EXCEL Scholar, Armaghan Ejaz '25 worked with Ruebeck to use coding to understand the environmental impacts of technological change. Through his work, he learned a new language called NetLogo and a modeling paradigm in agent-based computational economics.
"The model we worked on comes from my previous research in differentiated products and technological change, as well as work with Laura Wong Hon Chan '12 on her honors thesis," Ruebeck says.
During this summer's research, they focused on how advances in technology affect the environment and consumer choices. "Our findings on how consumers value these changes was very interesting to me, because I previously had not considered the correlation between these areas," Ejaz says. "I'm grateful for the Bergh program because it taught me how to use my knowledge and skills in programming to investigate real-world cases."
---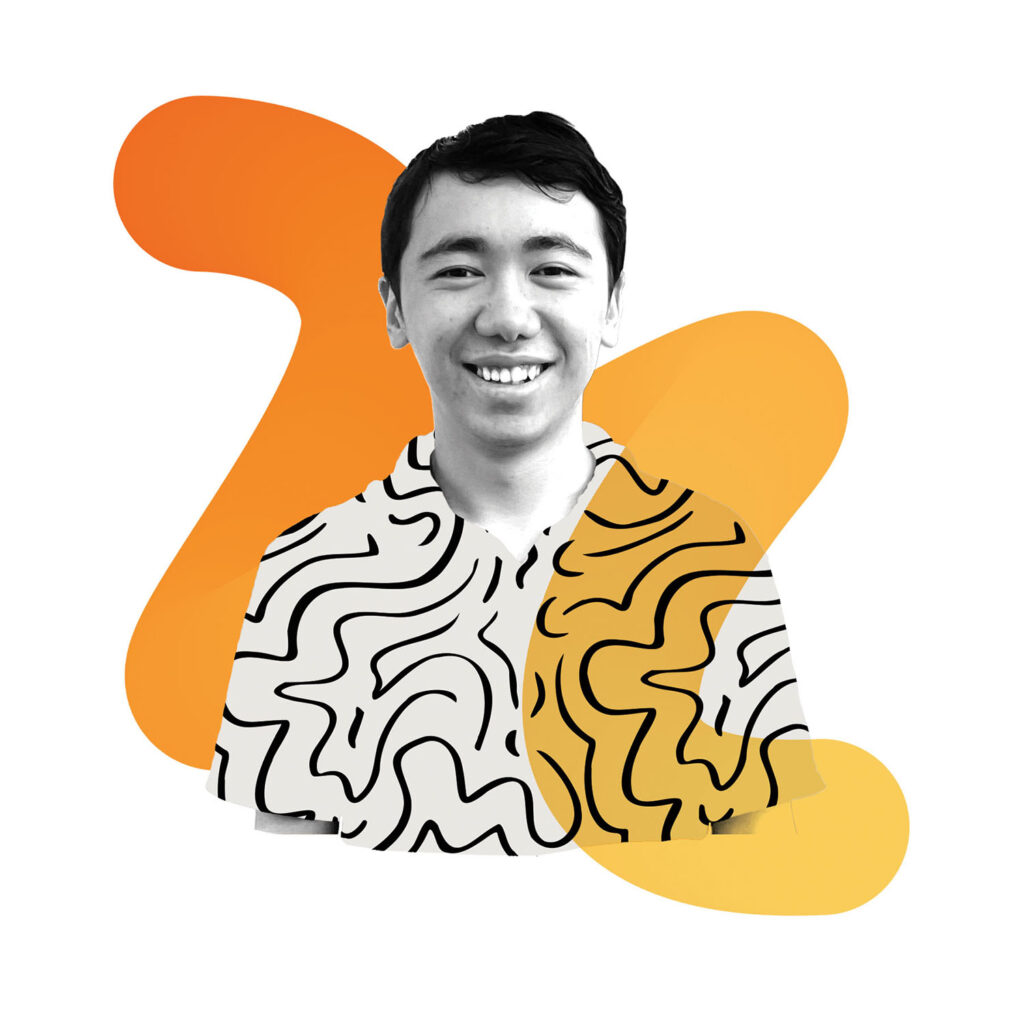 Consulting in Japan
Christopher Kirch '26
Economics and International Affairs
More than 6,700 miles from Easton, economics major Christopher Kirch '26 suited up to work at Langley Esquire, the premier public affairs and government relations consulting firm of Tokyo. "Langley Esquire was particularly appealing because of its multicultural environment," says Kirch, explaining that an internship in East Asia would have been unattainable without the Bergh Fellowship.
During his time as a summer analyst in public affairs, he collaborated with other consultants from countries such as Australia, France, and Germany. "This diversity enabled a multifaceted analysis of public policy, which provided a leg-up on our wholly Japanese competitors."
Kirch, who is interested in economics, public policy, and international affairs, worked on a range of projects to get experience in these domains. "Public affairs acts in the margins of the public and private sector," Kirch says. For example, Kirch learned about the startup nature of the entrepreneurial ecosystem in Japan and the development of large-scale infrastructure projects there. He also did work for the Government of Japan for clients in the defense sector. Additionally, he helped to improve commercial partnerships between nations of the Asia-Pacific through co-produced research with the World Bank and World Trade Organization.
"The importance of intellectual diversity is shared between Langley Esquire and the Lafayette ideal," Kirch says.
---
Biology lab discoveries
Jaly Chimbo Macancela '26
Biochemistry
Using an array of bioinformatics tools, biochemistry student Jaly Chimbo Macancela '26 worked with Eric Ho, associate professor of biology, to identify and annotate the encoded genome of a specific bacteriophage, also known as a phage, which is a virus that infects bacteria and replicates inside of it. Additionally, they worked to identify what types of bacteria it infects by comparing its tail proteins to those of other phages.
"Jaly worked through various steps of a scientific project, such as collecting data by annotating phage proteins, and critically analyzing if the data align with the hypotheses," Ho says. "The Bergh program created an environment for students to experience what a true scientific investigation is."
Chimbo Macancela had spent the spring semester isolating and characterizing bacteriophages in her general biology lab, and she was able to continue similar work this summer with a different approach. "This research gave me the opportunity to increase my understanding of the subject outside of the classroom by using bioinformatics," Chimbo Macancela says. She notes that bacteriophages—which have a long history of evolution—possess the ability to infect specific bacterial hosts, as a result of molecular interactions throughout the infection cycle; phage therapy can be used to treat antibiotic-resistant bacterial infections. "Understanding the host range provides data for comparative analysis with other phages," Chimbo Macancela says, "and offers potential insights on their evolutionary patterns and innovative treatments for bacterial infections."
"The Bergh program is incredibly valuable, because I'm interested in pursuing a career in health care and I've been able to familiarize myself with research tools I have never used before."
---
Studying links between the U.S. and China
Stephen Bleistine '25
Government and Law, Asian Studies
How do you manage to think creatively about China's bilateral relationship with the United States? Stephen Bleistine '25 completed a research internship at Hudson Institute, a think tank in Washington, D.C., and worked with a team to evaluate an increasingly authoritarian and aggressive China. They also studied how China's tendencies will impact the U.S.-led liberal international order.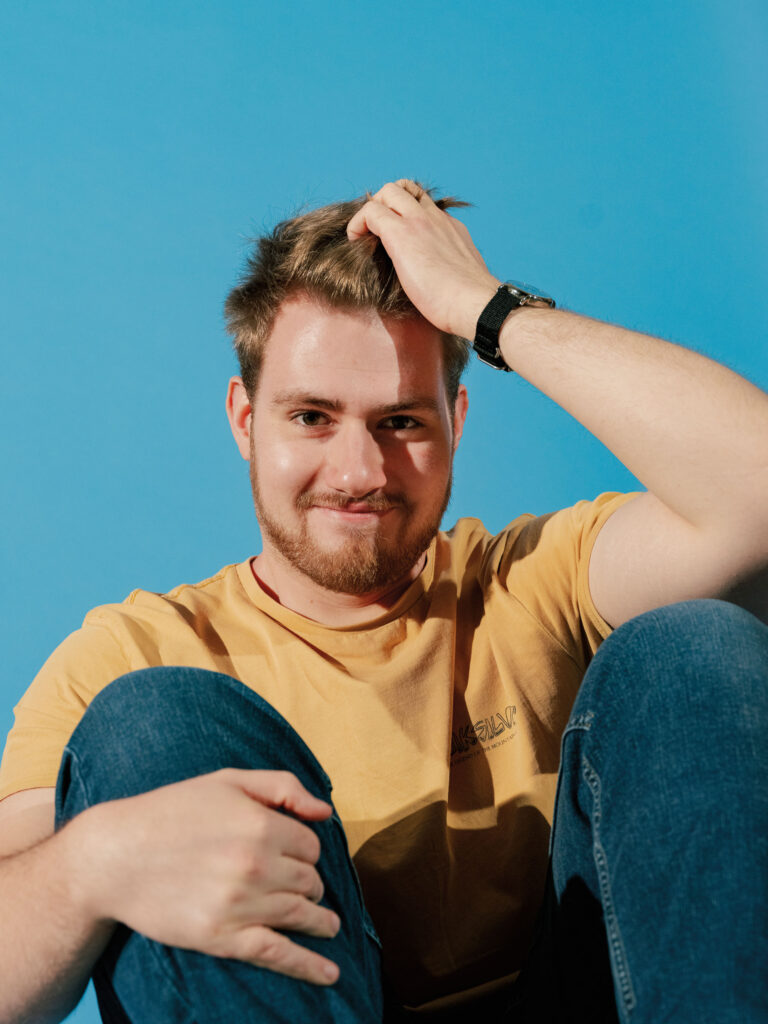 "Our policymakers and national security experts need to embrace new ideas and reinterpret old ones to stay ahead."
As a double major studying government and law as well as Asian studies, and minoring in Chinese, Bleistine has a heightened interest in the relationship between the two countries, particularly in the context of U.S. national security. "We simply cannot go back to the Cold War playbook we used against the U.S.S.R. Those rules don't apply anymore," Bleistine says. "Our policymakers, national security experts, and policy experts need to embrace new ideas and reinterpret old ones to stay ahead."
Everything he learned at Hudson Institute deepened his existing enthusiasm for international relations. "I'm very interested in working within federal law enforcement or for one of the intelligence community agencies," he says. "I believe my internship experience will help make that dream career a reality."
International airspace improvement
Landy Rakotoarison '26
Computer Science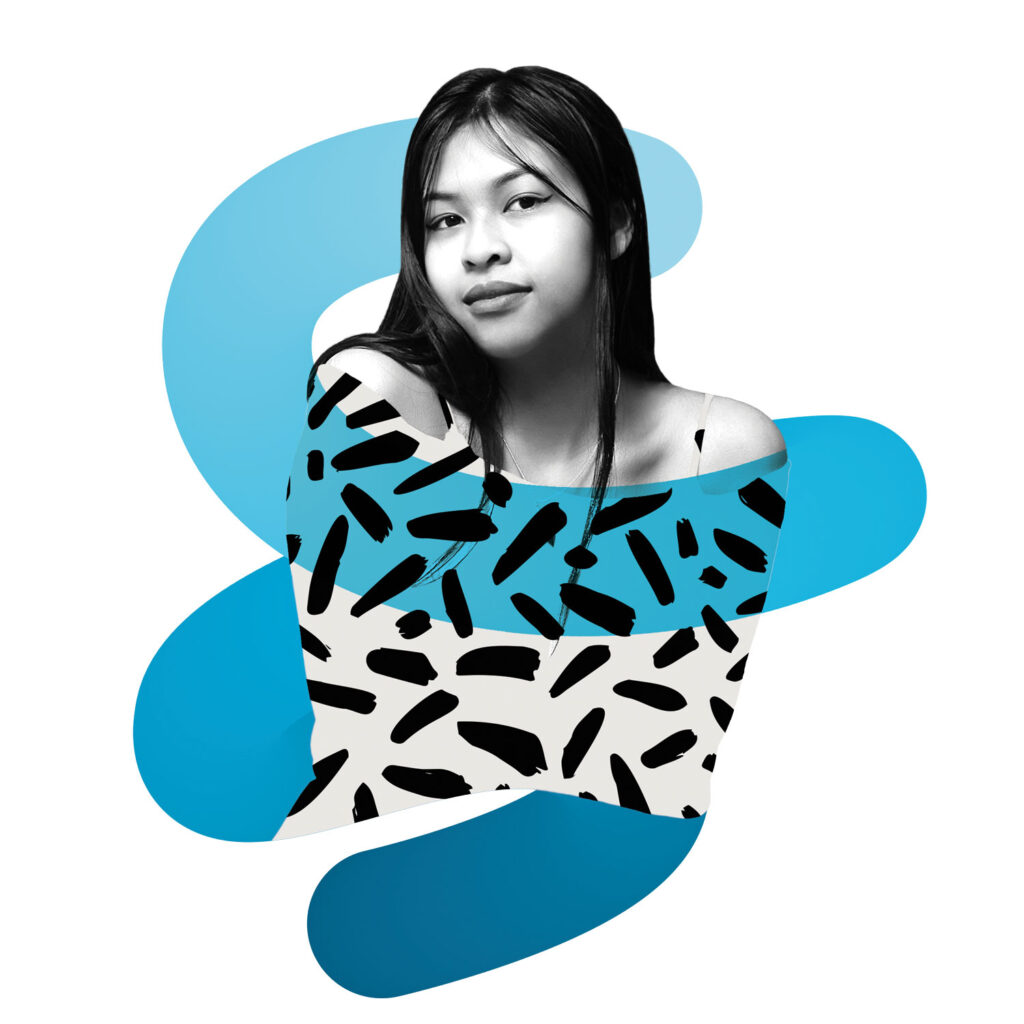 Madagascar native Landy Rakotoarison '26 was able to stay close to home for her summer internship with the Agency for Aerial Navigation Safety in Africa and Madagascar (ASECNA).
The computer science major and Lafayette Initiative for Malagasy Education student taught herself coding in high school despite having limited internet access and unstable electricity; she was a natural fit for an internship looking to solve problems, specifically about aerial navigation safety. Says Rakotoarison: "My learning in data management and analysis allowed me to assist the agency in efficiently handling their vast amount of data."
One of her key projects was exploring how to optimize ASECNA's free airspace routes to achieve greater fuel efficiency. By developing a model that considers factors such as flight level and turbulence, she found more efficient paths in Madagascar's airspace. "By creating interactive dashboards, I empowered personnel across various departments to access and explore the data with ease," Rakotoarison explains. "This enhanced accessibility and collaboration can improve decision-making processes within the company."
Rakotoarison underscores the difference the Bergh program has made for her: "As an international student, I have grappled with uncertainties about my post-college plans and whether I would measure up to the challenges ahead. However, this internship has transformed my perspective. It has instilled in me that there are no limits to what I can learn, achieve, and improve upon. It has given me the assurance that I have the potential to excel in my chosen field, and is a testament to the power of support and encouragement from others."
---
Exploring cancer research
Max Gianakopoulos '25
Biochemistry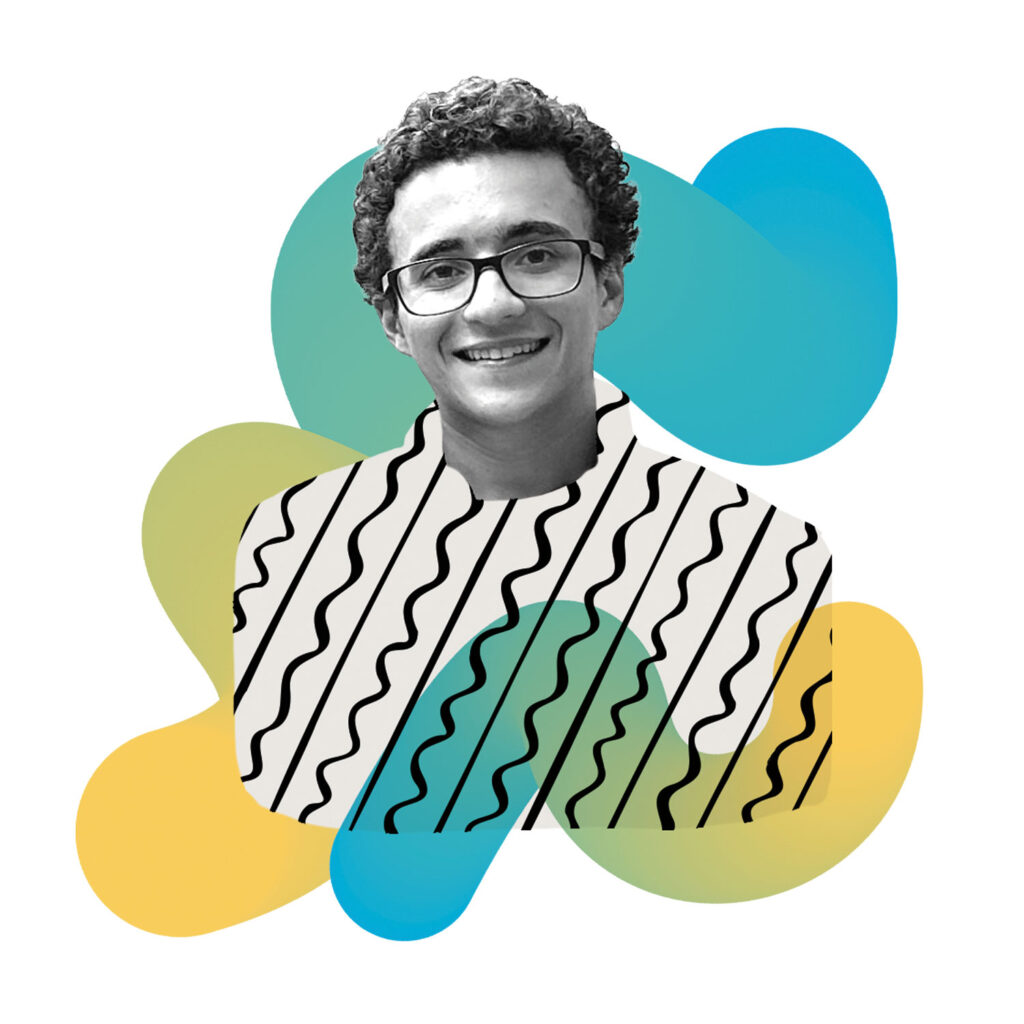 Out on the West Coast, Max Gianakopoulos '25 spent his summer interning at Scripps Research in San Diego, one of the world's most influential institutions in the health field. (Thanks to Bergh funding, he moved out to California several weeks before the official housing period began so he could start his research early.) Working with Kristen DeMeester, assistant professor of chemistry, Gianakopoulos completed several proteomic experiments developed by the Cravatt Lab at Scripps, along with western blots, SDS-PAGE gels, and confocal microscopy; together, they tested how effective small molecules were at covalently bonding to proteins in the human proteome.
With an overarching goal of contributing to cancer research, DeMeester likened this type of work on chemical proteomics to "fishing" inside of a cell. "I designed these small molecules that acted as bait," DeMeester explains, "and Max focused on trying to 'fish' out the proteins." Through this technique, they observed changes between a diseased state (i.e., fishing in "stormy" weather conditions) versus a normal healthy cell.
They will continue working together in the spring when DeMeester is teaching at Lafayette; they'll focus on how bacteria influence the human cell and prioritize a process known as autophagy (or how the body reuses old or defective cells). Thanks to his internship, Gianakopoulos will build on the lab techniques he's already developed. "Understanding the science and research behind the curtain can help medical professionals fully understand what they're doing on a day-to-day basis," Gianakopoulos says.
---
Deploying writing skills
Alex Thurtle '24
English and Theater
English and theater major Alex Thurtle '24 was determined to pursue an internship position on the business and operations side of the arts. While she had applied to a number of different internships, the one that stood out to her most was the opportunity as an Arts Education Fellow at New Jersey Performing Arts Center (NJPAC) in Newark, N.J.
However, Thurtle, a New York native, lived a significant distance from Newark. "I would not have been able to take part in this program if it weren't for the Bergh program," Thurtle says. "Because of the generosity of the Bergh family, I was able to procure residence in Newark and cover transportation costs for the duration of the summer."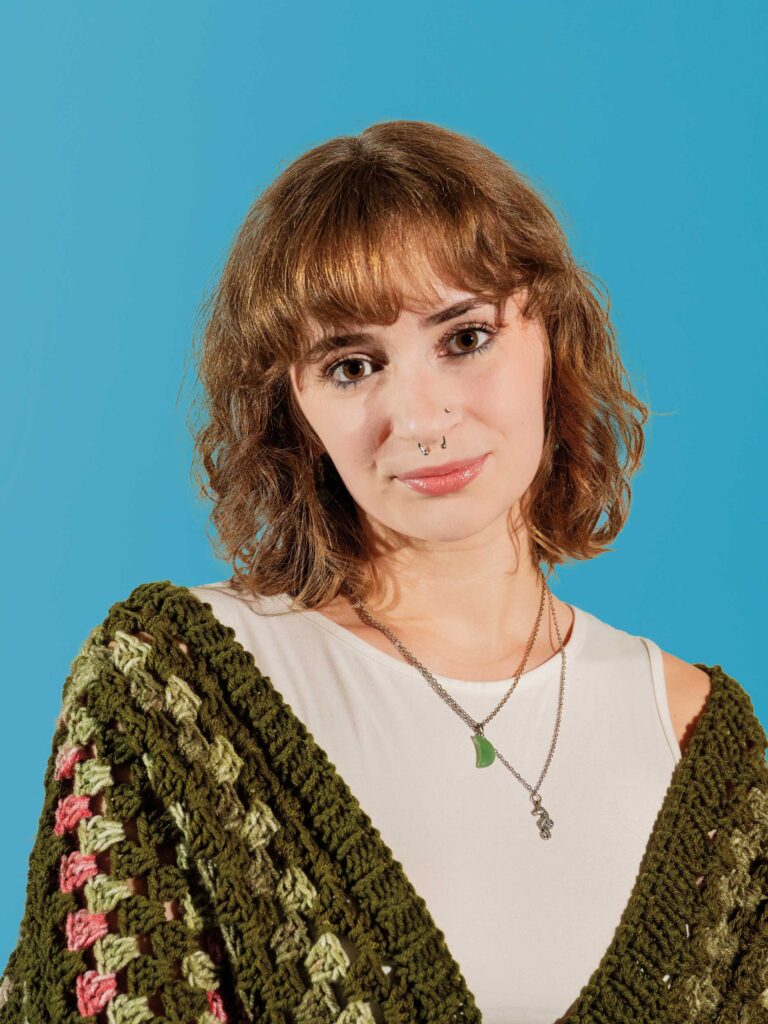 Thurtle was determined to pursue an internship on the business and operations side of the arts.
Thurtle applied many skills she acquired at Lafayette, especially from her time as the 2022-23 Williams Center Fellow. For example, while participating in an executive review of social emotional learning reports, she worked on grammar, writing, survey, and collection skills. (Those reports, which spanned 2020-23, were formed based on surveys completed by arts education students and teaching artists.) In Newark, she reviewed department materials and observed areas like operations; she also took the initiative in other areas, including making presentations about the department, on two separate occasions, to the other fellows, managers, and vice presidents of the organization. "This internship not only showed me what working in a healthy, positive corporate workplace is like," she says, "but it also helped me to solidify my career path."
---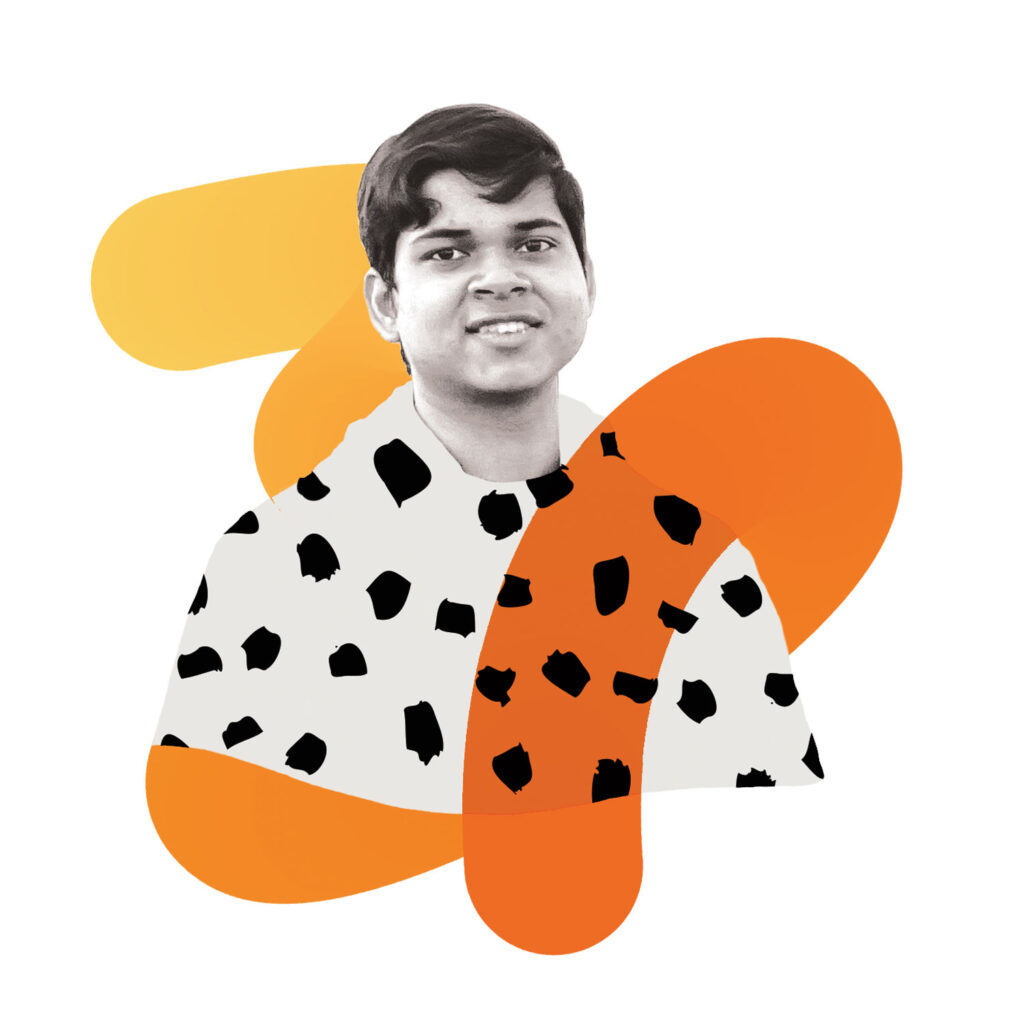 From India to Philly
Padmanabh Kaushik '25
Electrical and Computer Engineering
As an electrical and computer engineer, international student Padmanabh Kaushik '25 was offered two internships during the summer interim period. One, which was an offer to work with the Indian Space Research Organization (ISRO), was back home in his native country of India. However, he faced timing issues with getting Curricular Practical Training approval on time. So, he made the decision to work with ISRO for the first half of the summer, and then—thanks to the BFF program—spent the latter half of the summer as an engineering intern with power and electronics company Evenlite, based in Trevose, Pa.
"At the sophomore level, many students aren't experienced enough to work with power electronics and high-voltage control circuits," says Kaushik, explaining that it's one of the reasons that employers do not increase internship stipends for students. Even though the company is located close to Philadelphia, it is still an hour's drive from Easton, and there was a significant cost involved with commuting and housing. "If I hadn't received the Bergh Fellowship, I would have had to think about taking another part-time job to support myself financially," Kaushik explains. "Instead, though, I could take time out to do other productive things."
Because of the pandemic, companies like Evenlite have confronted difficult changes in the global supply chain. Kaushik identified alternate parts from other manufacturers, tested them on Evenlite's existing products, and made modifications. The company also used his help for launching their 33,000-watt inverter units, and for designing lithium batteries that would significantly reduce the size occupied by their inverters.
Kaushik garnered confidence working with hardware and power electronics ahead of his third year in school. "Designing a new product was a totally different experience," he says. "I'm definitely going to be confident moving into these fields after graduating from Lafayette."