Catching up with Yolanda Wisher '98
Pard poet reflects on the writing process.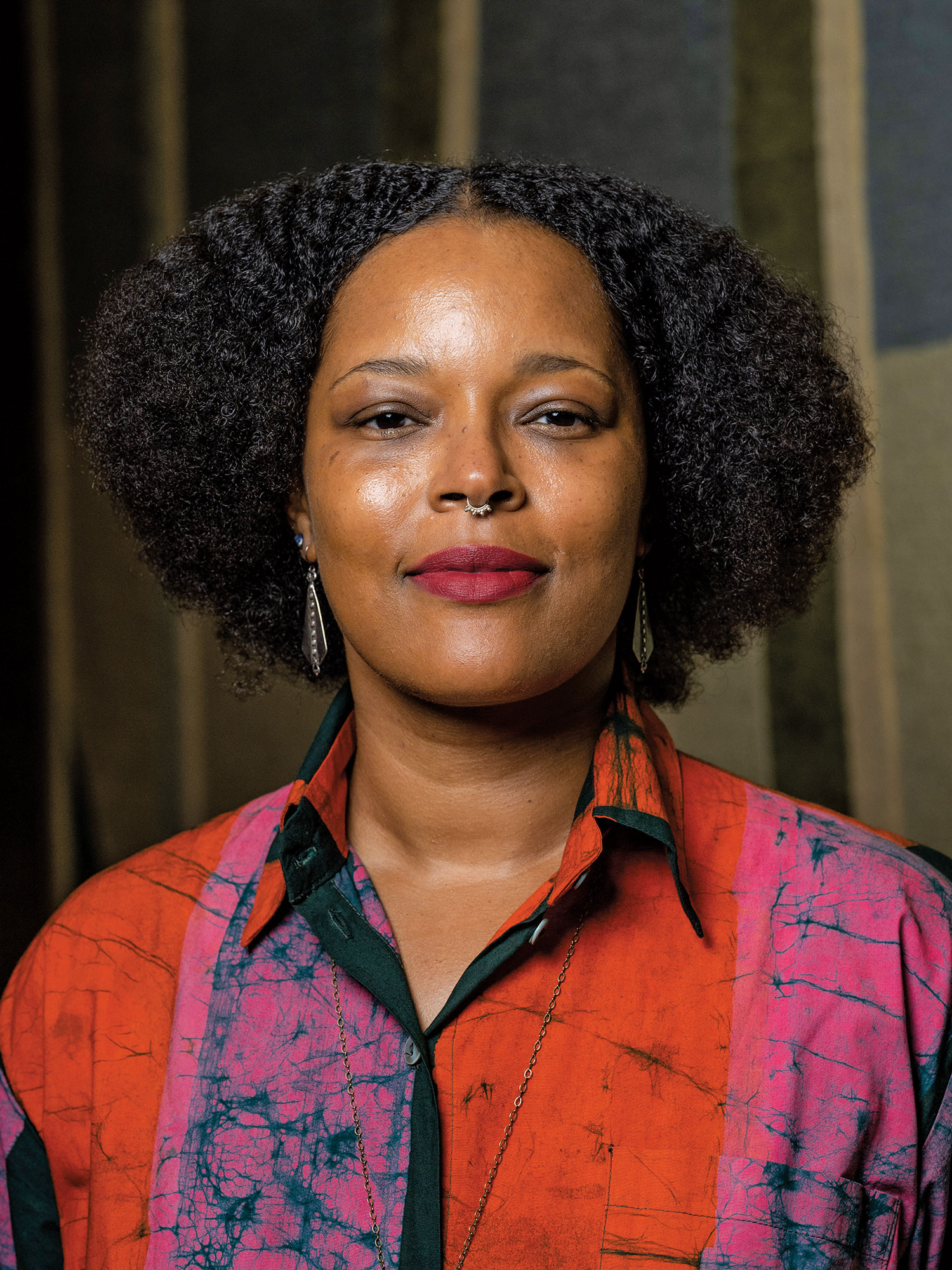 For more than two decades, Yolanda Wisher '98 has been writing poetry to shed light on personal, societal, and social justice issues. In 2016, her impactful work was recognized when she was named Philadelphia's Poet Laureate. Like many artists who use literature or music to help advocate for transformative change, Wisher has also been using her words to help mobilize communities in Philadelphia through block parties, neighborhood hangouts, workshops, and other events that encourage engagement.
Writing played a vital role in strengthening her creative muscle as a child growing up in the northern suburbs outside Philadelphia. As a teenager, she spent one summer staying with relatives who lived in the city so that she could attend poetry classes at the University of Pennsylvania. Philadelphia would beckon her home after she finished her degree at Lafayette, and she's been part of the city's fabric ever since. A focus of her work, she says, is cultivating a sense of togetherness and family in the sometimes very harsh places that cities can be. "They're very prismatic places, and I love all of it," Wisher says. "It's a playground for a poet."
Wisher feels just as nostalgic about her connection to College Hill; she frequently returns to Easton to reconnect with those who helped shape who she is today. "When I was there as a student, my sanctuary was with the professors," she says, adding that many of those cherished individuals—including retired professors—are still in the area. "They made me feel like I belonged there." Primarily, she credits Professor of Economics Rex Ahene; Francis A. March English Professor Emerita Carolynn Van Dyke; and Emerita Francis A. March Professor of English and Writer-in-Residence Lee Upton. "I wouldn't be the poet or leader I am without the encouragement that they gave me," Wisher says. "So, it's about the place, but it's also a lot about the people."
In more recent years, prepared as she feels by Lafayette, she has also been encouraged by the broader acknowledgement, resourcing, and celebration of artistry informed by the Black experience. In the past year alone, Wisher was named a "Cultural Treasure" of Philadelphia; has worked as an artist-in-residence at Thomas Jefferson University; and moderated a film festival panel about Going to Mars: The Nikki Giovanni Project, a documentary about the world-renowned poet and civil rights activist. Additionally, she's on a team committed to addressing gun violence through public art projects.
And so, when she says that she was humbled by the opportunity to provide the lyrics for a new Lafayette song, she is also clear about her confidence. When she was asked to combine her affection for her alma mater with her poetic skills, she knew she was the best person for the job. "I really love and honor the process of writing something that can speak to a lot of people," says Wisher, explaining it's one of the reasons she's so drawn to music and poetry. "It requires humility and a lack of ego that I strive for in the work—to be able to write something that will live on beyond you."