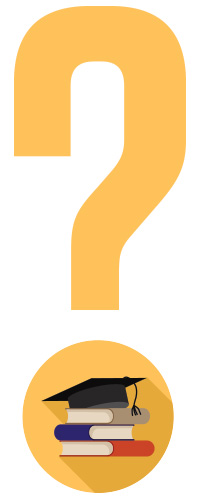 by Alan Finder P'08
Meet a young woman we'll call Elana. She grew up in Brooklyn in a Russian-American household—her parents were born in Russia—and she was a top performer at a selective public high school. She earned a 97 grade point average while taking 10 honors or AP courses, and her SAT scores were top-notch. She had won awards as both an artist and a performer, and worked to tutor children of immigrants.
If that wasn't impressive enough, her teachers described her as an eager learner with unusual intellectual maturity.
She is exactly the sort of remarkable student Lafayette looks to enroll. But her parents, who are both self-employed, couldn't afford a Lafayette education—and the College, which guarantees that it will meet the full financial needs of all admitted students, lacked the money in its financial aid budget to award her the financial assistance she needed.
To the deep frustration of admissions and financial aid administrators, saying "no" to students like Elana—highly capable students who would enrich life for everyone at Lafayette but who cannot afford to attend—happens dozens of times each admission cycle.
In response, President Alison Byerly and the Board of Trustees are launching a bold initiative to make the college affordable for students such as Elana and strengthen Lafayette's distinctiveness by increasing the size of the student body and faculty over the next six to nine years. The eventual goal is for the College to consider applicants without regard to their family's ability to pay by the year 2025.
"We want students to be part of a vibrant and diverse community that reflects the nation and the world," Byerly says. "It's also just the right thing to do competitively for Lafayette as an institution. To be among the best colleges in the nation, we must be able to admit the best students regardless of their financial circumstances."
"The wave of the future is that students don't want to go to college with students who are just like them,'' adds Ashley Bianchi, director of financial aid.
"[Need-blind admissions] made the student body more diverse in many ways. It made classes more interesting and it made students more appreciative of people who were not like them."
– Catharine Bond Hill, former president of Vassar
The College has already made major strides in raising its national profile and expanding its applicant pool across a number of factors, including geographic and demographic diversity. In the last five years, the annual number of students applying to Lafayette has grown by more than 40 percent, from 5,700 to more than 8,100. About half of the first-year students on campus this fall come from outside the tri-state area that has traditionally been the College's core: Pennsylvania, New York, and New Jersey.
Another example: 15 years ago, 300 students of color applied to the College—representing only 6 percent of the applicant pool of just over 5,000. Ten years later, that proportion had grown threefold: 18 percent of American applicants were students of color. Then last winter, 2,200 domestic students of color were among the more than 8,100 students who applied to Lafayette—or 28 percent.
This fall, Lafayette welcomed its most qualified and most diverse entering class for the fifth consecutive year.
"With the tremendous popularity we're experiencing, it's just hard to fit in all of the students we would like to fit in," says Byerly. "We also feel that the ones who end up getting left behind often are middle-class students who currently aren't offered aid or students for whom our packages aren't sufficiently competitive or students who we frankly do not admit because we know we do not have enough aid."
The plan will be phased in, with Lafayette expanding the size of its financial aid budget by nearly a third, from $43 million a year to as much as $60 million annually.
It will also increase the size of the student body by about 15 percent, from 2,500 students to about 2,850 to 2,900 students, giving the College the capacity to enroll greater numbers of qualified students while directing a portion of the increased tuition revenue toward funding a larger financial aid budget.
In addition, fundraising for financial aid is an increasingly important component of the ongoing Live Connected, Lead Change campaign.
Eventually the plan will add 35 to 40 new faculty members, maintaining or improving a 10-1 student-faculty ratio and emphasizing recruitment of professors with expertise in emerging and interdisciplinary fields.
Lafayette is hoping to join a small group of the country's most affluent and prestigious institutions, including Stanford and the Ivy League universities, as well as elite liberal arts colleges like Amherst, Williams, Middlebury, and Bowdoin. In all, about 50 colleges and universities are need-blind, says Catharine Bond Hill, an economist who stepped down in July after a decade as president of Vassar College, which dropped its need-blind policy for financial reasons in the late 1990s but then resumed the practice in 2007.
Since then, need-blind admissions has dramatically altered the tone and texture of life at Vassar. The proportion of enrolled first-year students who come from lower income families has tripled, from 7 percent in 2006 to 22 percent this fall. Students of color now comprise 37 percent of first-years, compared with 21 percent in 2006. Among other things, Vassar now recruits much more aggressively in search of highly qualified applicants from previously underrepresented communities.
"It made the student body more diverse in many ways," Hill says. "It made classes more interesting and it made students more appreciative of people who were not like them."
The initiatives should also enhance Lafayette's national standing. "I see all of these things as being about strengthening our position within the world of higher education," Byerly says. "These things place us in the company of the best colleges. We already share many characteristics with those colleges, but to me this is the one place where we fall a bit behind our peers. If there is one place that you cannot afford to fall behind, it's in the question of affordability."
Lafayette has already been moving quietly in this direction, says Greg MacDonald, vice president for enrollment management. The college supplemented the financial aid budget last winter with an additional $1 million to be awarded as need-based aid for the class of 2020; this enabled the admissions team to accept and enroll some highly desirable applicants who would not otherwise have been able to afford a Lafayette education.
While it will take time to achieve the ultimate goal, Byerly says the effort should bear fruit each year by allowing Lafayette to shape an entering class that is ever more economically, socially, geographically, and racially diverse.
"Every step we take is going to improve the College," she says. "As you're climbing a mountain, you want to get to the summit, but the view gets better every step along the way."