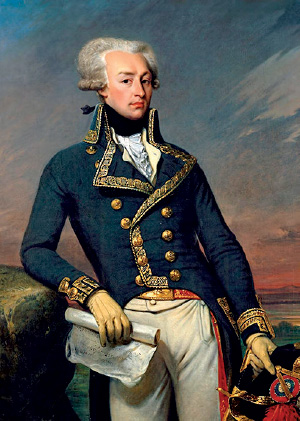 An exhibition this winter at the Grolier Club in New York will offer the first comprehensive view of the Marquis de Lafayette as an international antislavery advocate who influenced the abolitionist movement on three continents.
Drawn from Lafayette College's rich collections of 18th- and 19th-century rare books, manuscripts, paintings, prints, and objects, some of which are on public view for the first time, the approximately 130 works also include loans from Cornell University and the New-York Historical Society. Among the themes are the personal and intellectual origins of Lafayette's interest in the welfare of the enslaved, his gradual emancipation experiment in French Guiana, his passionate correspondence with international political figures, and his influence on the antislavery movement in the United States.
A 75-page catalog will accompany the exhibit, which is curated by Olga Anna Duhl, Oliver Edwin Williams Professor of Languages, and Diane Shaw, director of special collections and College archivist. Exhibit events include a talk by the curators Dec. 7, a series of lunchtime guided tours, and a roundtable discussion with scholars from Harvard, Johns Hopkins, and The New School Jan. 24. The exhibit runs through Feb. 4. For more information, visit grolierclub.org.