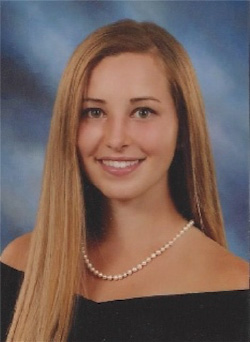 Lafayette is mourning two students who recently passed away.
Sarah Bramley '19 died Aug. 19 at her home in Hackettstown, N.J.
She was serious about engineering, but friends remember her for her sassy sense of humor. In high school, she'd hung a chandelier in her locker. She sang duets with her mother.
Her friends often looked to her for strength. "If I ever got a bad grade or something, I'd just walk into her room, and she'd be sitting there eating peanut butter, watching TV, and you could just sit on her bed and she'd just crack a joke, and it would all be OK," Vicki Holcomb '19 told The Lafayette.
Bramley was a member of Society of Women Engineers, the Club Field Hockey team, and Colleges Against Cancer.
---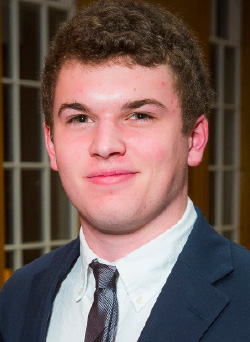 Joseph Towers '18
of West Newbury, Mass., died Oct. 29 near Lafayette's campus.
At his fraternity, Delta Upsilon, Towers is remembered as a quick-witted student who perfectly embodied the combination of engineer and artist, and for whom conversations often swerved from intellectual to absurd.
"He wrote his own poetry and music that would surprise you with their depth and maturity," fraternity brother Cameron Bartlett '18 wrote on behalf of DU. "More than anything, Joey was a model brother and friend. He was never afraid to stand up for what was right, and that made everyone around him try their best to do the same."
Professor Steve Nesbit, Tower's academic adviser, remembers him as "a creative student with an excellent attitude and friendly nature. I will miss having him as an advisee and student."
He was a Marquis Scholar, a mechanical engineering major, and an avid cyclist, working summers at a bicycle shop.