FIVE Lafayette-born politicos discuss the allure of government
Sara Hayet '18
Field organizer with Pennsylvania Democrats
Major: Women's & Gender Studies and Government & Law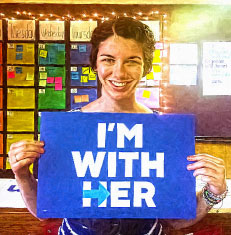 Why this career?
I want a career in which I can make a difference in people's lives. When you have qualified, intelligent, compassionate people in office, the government is the most powerful vehicle for progressive change.
What are some of the rewards/challenges?
The hours are intense, but I love coming to work each morning with co-workers and volunteers who care deeply about social justice. There is so much at stake in this election, but it is so rewarding to be a part of an incredible movement dedicated to electing the first female president.
Best advice you ever got?
Stress isn't something negative —it's all about your mindset. Stress just means you care deeply about something, so you should use it to fuel your work.
What's your life motto?
"If I am not for myself, who will be for me? But if I am only for myself, who am I? If not now, when?" Rabbi Hillel. We have to take care of ourselves, but we are also responsible for others.
---
Paul Brodeur '86
Member of Massachusetts House of Representatives
Major: Government and Law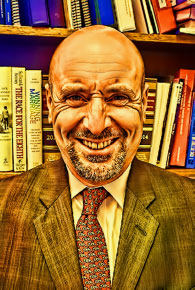 Why this career?
I grew up in Melrose, Mass., and always felt passionate about my city. I saw public service as an avenue in which I could help give back and support the community that has done so much for me and my family.

What are some of the rewards/challenges?
The most rewarding thing I do is make sure my constituents have a voice at the State House. Sometimes this means advocating for policies and funding that will help the communities I represent. Just as often, it means helping folks navigate bureaucracy or solve their individual problems.
Best advice you ever got?
I was a freshman at Boston University. Someone told me to transfer to Lafayette. That's probably the best advice I've ever received.
What's your life motto?
It's important to be open to new ideas and to recognize the limits of your own wisdom. There's a terrific quotation from Mo Udall, former U.S. Senator from Arizona, that captures this philosophy: "Lord, give us the wisdom to utter words that are gentle and tender, for tomorrow we may have to eat them."
---
Colleen McGowan '12
Legislative assistant, U.S. House of Representatives
Major: Government & Law and English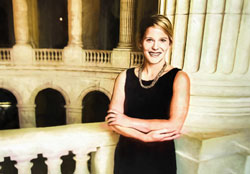 Why this career?
In high school, I took a class on social change and spent months researching and speaking to legislative staff on a bill to provide insurance coverage for the early treatment of autism. I collected signatures and encouraged assembly members to support the bill. Seeing the impact just one policy change can have on so many people really sparked my interest in politics.
What are some of the rewards/challenges?
Being involved in the legislative process, you get to work with so many different people from all over the country and get to hear their stories and unique perspectives on policy issues. It's often long hours, but there really is never a boring day.
Best advice you ever got?
To say yes and work hard. If people see that you're willing to put in the time and can learn from your mistakes, they're more inclined to help you.
What's your life motto?
Stay positive. In politics, there's always going to be a lot of negative rhetoric. It helps to keep things in perspective and focus on what can actually be done moving forward.
---
Robin L. Wiessmann '75
Pennsylvania Secretary of Banking and Securities
Major: Government and Law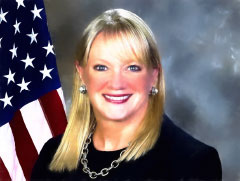 Why this career?
I have always been interested in altruistic endeavors and pursuing public policy is a concrete way to make a positive difference in our communities. Financial services has been my path because money is so critical to effectuating policy.
What are some of the rewards/challenges?
One of the rewards of public service is the capacity to be an "influencer," to be a decision maker, and have real impact. A major challenge is communicating and persuading others of the benefits of public service in a culture that overly values personal monetary reward.
Best advice you ever got?
"If you have your health, you have everything." For a Type A personality like mine, these words have guided me to become a marathoner, rather than a sprinter. Burning out is not particularly smart.
What's your life motto?
Adaptation is critical to happiness and long-term success.
---
Peter Holran '87
Director, U.S. Public and Government Affairs at Enbridge, an energy company
Major: Government and Law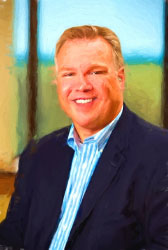 Why this career?
Coming out of college, it was mostly a desire to help people and to find solutions to problems that drew me into government. Today, it is not much different—but I also love the process, the opportunity to challenge oneself intellectually, creatively, and personally while working with others to seek solutions to various complex issues.
What are some of the rewards/challenges?
When you are part of a successful initiative or outcome, no matter what the level of government, the sense of accomplishment is awesome. The trick is allowing those few feelings of accomplishment to motivate you through the many long, drawn-out efforts that seemingly go nowhere and often end in failure.
Best advice you ever got?
It is both what you know and who you know. Having a command of the facts and an understanding of the current environment or situation is as important as knowing the right people.
What's your life motto?
Your integrity is all you can guarantee.